Jon F. Pederson, O.D., FAAO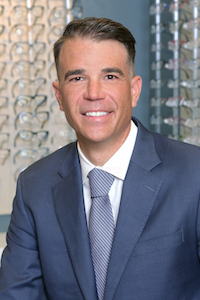 Originally from Littleton, Dr. Pederson graduated from Washington State University with a degree in Biology/Zoology. He graduated with honors from Pacific University College of Optometry in 2003. Dr. Pederson completed an additional year of residency training in the areas of Geriatrics and Hospital-Based Optometry at the Portland Veterans Administration Medical Center. He continued to work at the VA medical center as well as teaching courses in ocular disease and advanced clinical procedures at Pacific University College of Optometry until 2005.
Upon returning to the Denver area, Dr. Pederson was the Clinical Director at the Colorado Optometric Center in Five Points, a non-profit teaching clinic providing eye care to indigent patients throughout Denver. Dr. Pederson remains active within the public health sector, volunteering for the Colorado Coalition for the Homeless Stout Street Clinic since 2005, as well as serving as a consultant optometrist for the Fort Logan Mental Health Center. He has also led several international volunteer eye missions, including, Mexico, Moldova, and Ecuador.
Dr. Pederson is a member of the Colorado Optometric Glaucoma Society, Colorado Optometric Association, American Optometric Association,  American Academy of Optometry, and American Board of Optometry.
Dr. Pederson currently lives in Denver with his wife Courtney and their two children Harper and Lincoln. He enjoys spending his free time with his family as well as traveling, running, golfing, and skiing.
Active Organizations
Colorado Optometric Association
American Optometric Association
American Academy of Optometry
American Board of Optometry
Colorado Optometric Glaucoma Society
Leadership Positions
President, Colorado Optometric Association, 2017-2018
Trustee, Colorado Optometric Association, 2010-2016
Education Chair, Colorado Optometric Glaucoma Society, 2006-present
Legislative Co-chair, Colorado Optometric Association, 2015-present
Committee Member, State Government Relations Committee, American Optometric Association
Awards
Colorado Optometrist of the Year, Colorado Optometric Association, 2015
Colorado Young Optometrist of the Year, Colorado Optometric Association, 2012
Keyperson of the Year, Colorado Optometric Association, 2010
Education
Fellow, American Academy of Optometry, 2014
Diplomate, American Board of Optometry, 2013
Residency in Geriatrics and Hospital-Based Optometry at the Portland Veterans Administration Medical Center, 2004
Doctor of Optometry, Pacific University College of Optometry, 2003, With Distinction
Bachelor of Science, Washington State University, 1998
Academic Associations
Extern supervisor for University of Alabama Birmingham College of Optometry and the University of St Louis at Missouri College of Optometry
Community Health and Volunteer Activity
Volunteer doctor, Colorado Coalition for the Homeless, 2005-present
Consultant doctor, Fort Logan Mental Health Center, 2006-present
Volunteer doctor, Fundacion Yo Te Amo, Floron, Ecuador, 2011
Volunteer doctor, Northwest Medical Teams, Chisinau, Moldova, 2005
Volunteer doctor, Lion' Club International, Veracruz, Mexico, 2004